Enjoy Yakult on Slimming World: A Syn-Free Probiotic Drink to Boost Your Gut Health
Yakult's are raved about in the health world for being an excellent source of probiotics which are great for your gut, but since these fermented kinds of milk are not syn free on the slimming world, you need to ensure your synning them.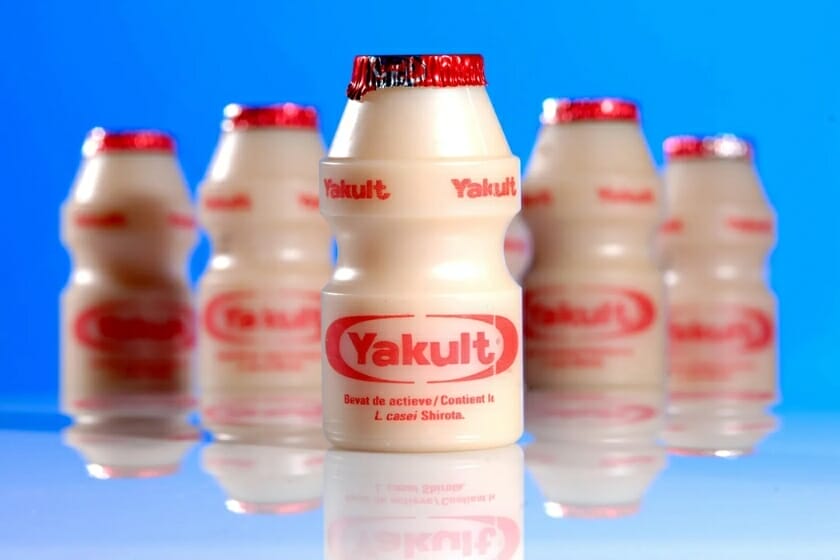 Yakult typically has 0 syns per bottle, making them syn free as they are a great source of probiotics for your diet which can help with health and weight loss. 
We've discussed in more detail below why Yakult's are so low in syns and some low syn alternative health drinks to add to your daily diet.
Why Are Yakult's So No Syns?
Technically, at 2 syns a Yakult, these mini fermented milk drinks are very low in syns, allowing you to have up to 7 Yakults before using all your 15 syn daily allowance on the plan.
However, since they are a probiotic, they are considered to be syn free and not count towards your daily syns.
Yakult's are low in syns thanks to their small portion size, they are however very high in sugar, having 8g of sugar in just a small 65ml portion! We would therefore stick to one Yakult a day due to its high sugar content.
You can also check out Yakult light versions which have 1.5 syns a serving.
Low Syn Alternatives To Yakult's
Yakult's are low in syns, but this probiotic drink is also very high in sugar, we've got some similar low-syn alternatives below to add to your diet for an extra health boost.
Benecol No Added Sugar Peach & Apricot Yogurt Drink 6 x 67.5g (405g) - 1.5 syn.
Benecol Blueberry Yogurt Drink 6 x 67.5g (405g) - 1.5 syn.
Benecol Tropical Fruits Yogurt Drink 6 x 65.5g (393g) - 1.5 syn.
Biotiful Dairy Kefir Drink Original 1 Litre - 7 syns.
The Collective Kefir Natural Milk Drink 500Ml - 6 syns.
Biotiful Kefir Vanilla Smoothie 500Ml - 7 syns.
Biotiful Dairy Kefir Shot Peach & Turmeric 4X100ml - 3 syns.
Petit Filous Peach Drinking Yogurt 4X100g - 3 syns (also check Easiyo yogurt).
Tesco Chol Red Apricot & Peach Yogurt Drink 600G - 2.5 syns.
Actimel Supermix Cranberry Redcurrant and Rosehip 12 x 100g - 3.5 sys.
Actimel 100% Dairy Free Blueberry 6 x 100g (600g) - 3 syns.
Actimel 0% Fat Original 10 x 100g (1kg) - 1.5 syns.
Mlekovita Kefir Yogurt Style Drink 1Ltr - 6.5 syns.
Muller Kefir Smoothie Raspberry & Pomegranate 312Ml - 2.5 syns.
Benecol Dairy Free Tropical Drink 6 X 65.5G - 1.5 syns.
Nomadic Mango Lassi Yogurt Drink 500Ml - 3.5 syns.
Strings & Things Frollies Strawberry & Banana 4X25g - 4 syns.
Biotiful Dairy Kefir Shot Tea & Acerola 4X100ml - 3 syns.
Pakeeza Mango Lassi 500G - 5 syns for 100ml.
Final Words
Overall, Yakults are low in syns, having 2 syns per one, meaning you can have up to 7 on the plan or you can choose Yakult lights which have 1.5 syns per 65ml. Yakults are great for your health thanks to them being fermented and full of good bacteria, they are however high in sugar, so we suggest having them in moderation.
As an alternative health drink, we would suggest choosing no-sugar options such as Benecol which with no added sugar yoghurt drinks.