Our Top Slimming World Extra B's List
Depending on the type of slimming world plan you are following, most of the slimming world plans will allow you to have either one to two choices from the extra B list each day. 
The healthy extras B list allows weight watchers to get an important portion of the fibre in per day to help with digestion alongside speed foods and healthy A foods, some healthy B extras to mention are; a bowl of cereal, pumpkin seeds, apple slices and more. 
We have listed out the 51 top types of healthy extra B's you can use in your slimming world recipes below or simply as a snack to give you some variety of choice.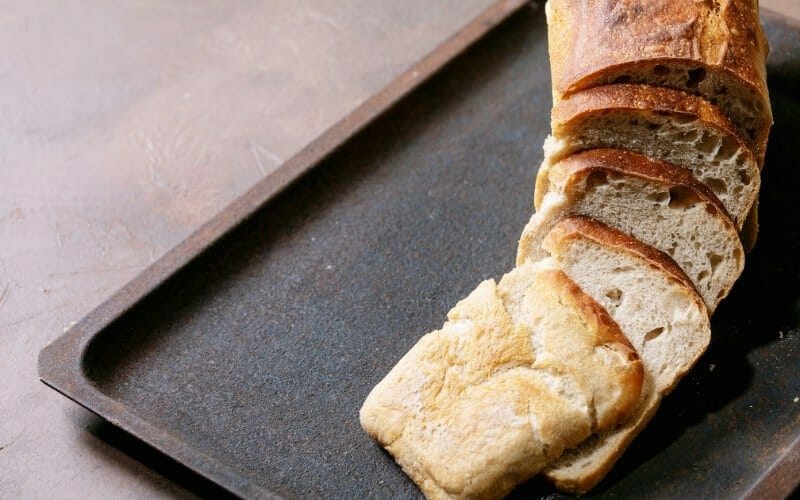 Is Slimming World Extra B Important?
Before we get on to our list of the extra B weight loss goodies you can consume on your diet, let's put some context behind what the extra B list is and if it is essential. 
As we mentioned above, the extra B list makes sure you have a choice of foods that will give you your daily fibre intake while losing weight, this can help stop bloating and encourage regular bowel movements.
Although having this portion of fibre per day is recommended, it is not essential and you can still lose weight without it, so if you skip an extra B portion for one day, all will still be fine.
Our List Of The Best 51 Healthy Extra B's
Bread 
Bread is a great way to get fibre into your diet with a sandwich at lunchtime, however, you must not eat white bread for us weight watches otherwise you will have to count them as syns, stick to the list below instead which is healthier. 
Rye bread - 60 g. 
Wholemeal roll - 60 g. 
Wholemeal pitta bread - 60 g. 
Two slices of multiseed bread/gluten-free bread - 60 g 
One Warburtons gluten-free multiseed sandwich thin. 
Wholemeal bread loaf slice (thick). 
One Weight Watchers tortilla wrap.
Cereal
Before we get into our cereal list, it is worth noting that many supermarkets do their versions of the cereal and can often still be classed as healthy extra B which are much cheaper too, just double-check with the slimming world app if needed to calculate any syns.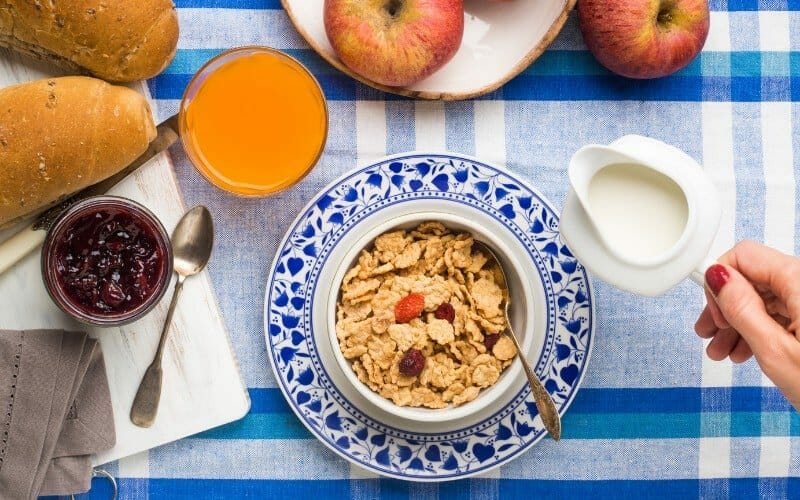 Bran flakes - 45 g. 
Oat bran - 45 g. 
Muesli with no added sugar - 40 g. 
Dried porridge oats - 40 g. 
Branded Cereals 
Weetabix minis - 40 g. 
Two Weetabix biscuits. 
Dorset cereals simply delicious muesli - 40 g. 
Alpen museli no added sugar - 40 g. 
Nestle honey nut shredded wheat - 40 g. 
Quaker oat crisp cereal - 40 g. 
Delicouly Ella bircher museli - 40 g. 
Kellogs all-bran golden crunch - 40 g.
Cereal Bars 
One Fibre One popcorn or chocolate popcorn bar. 
Kelloggs Special K chocolate delight bar. 
Hi-fi bars (two). 
Alpen light cereal bars (all flavours x two). 
Fruits 
250 g of eating apples. 
250 g of raspberries. 
200 g of strawberries. 
300 g of blueberries. 
270 g of fresh figs. 
325 g of plums. 
Dried Fruits 
Apples - 50 g. 
Figs - 50 g. 
Prunes - 65 g. 
Tinned Fruits
If you do decide to use your healthy B extra on tinned fruit, ensure it's in juice not syrup, this will be lower in sugar and calories. 
Apple slices in juice - 300 g. . 
Pears - 250 g.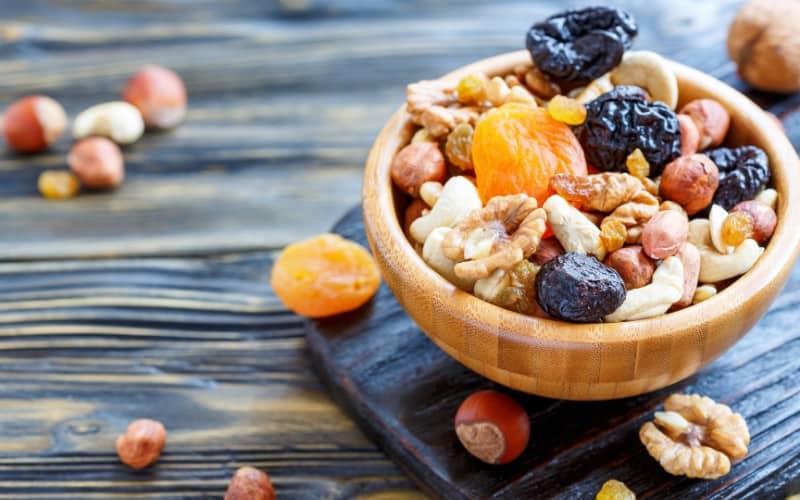 Nuts & Seeds 
Nuts and seeds are an easy way to get your fibre intake in on your slimming world diet and provide plenty of fibre for just a small handful, always ensure you weigh your portion first however, as nuts can be very high in calories and fat. 
Cashew nuts x 15. 
Pistachio nuts x 40. 
Two-level tbsp sunflower seeds. 
Two-level tbsp sesame seeds. 
Two-level tbsp pumpkin seeds. 
One level tbsp flaxseed. 
Brazil nuts x 6. 
Two-level tbsp of chia seeds. 
Pine nuts - 25 g. 
Pecan halves x 11.
Crackers 
Crackers are a great substitute choice for bread if you want to get your extra B in without too many calories or syns.
Ryvita rye cakes multi-grain or lightly salted x 6. 
Corn thins (Real Foods) x 5. 
Finn crips original round thin rye crispbreads x 3.
Ryvita crunchy rye bread (cracked black pepper, regular or dark rye) x 4. 
Slimming World Recipe Ideas For The Healthy Extra B List 
If you are feeling a little stuck and overwhelmed about how to incorporate this healthy B list allowance into recipes, we have listed a few delicious recipes you can try making at home below for some cooking ideas that can help with your weight loss goals. 
Use breadcrumbs for breaded chicken. 
Have a portion of cereal for breakfast. 
Eat a bread roll with some soup. 
Make baked oats recipes for breakfast. 
Use your whole meal wraps as pizza bases. 
Top your porridge with flax seeds or chia seeds in the morning. 
Enjoy a tasty cereal bar as a snack!
Final Words 
Overall, eating your healthy extra B every day is not a must, and you don't have to if you don't wish to, but doing so can help you feel fuller on your slimming world diet and have better digestion. Make sure to stick to the suggestions above for your healthy b extras and always weigh or be mindful of the portions you are consuming on your weight loss journey.