Can I Eat Haribo Giant Strawbs On Slimming World?
We all need a sweet treat now and, and the best part about the slimming world is that it doesn't stop you from having one as long as they fit into your daily syn allowance.
Haribo giant strawbs have 1 syn in per giant strawb, allowing you to have up to 15 of them before exceeding your syn allowance, this makes them the perfect sweet treat to have without ruining your weight loss progress.
We have composed a small guide below which will discuss if sweets are good for you on the slimming world plan, some other Haribo syn values and a recipe for some slimming world style gummies sweets which are just like Haribos!
Will Eating Haribo Giant Strawbs Affect My Weight Loss?
As long as you have enough room in your syn allowance, you can happily have a few Haribo giant strawbs each day without putting on any weight. Since these sweets are only one syn each you could have a decent handful to satisfy your sweets cravings.
Haribo Sweet Syn Values
Haribos have a huge range of sweets, so to help you with your sweets cravings, we've listed the other syn values of some of their popular sweets down below.
Haribo fantasy mix 28g - 5 syns.
Haribo happy cola bottles - 5 syns.
Haribo kiddies super mix - 5 syns.
Haribo tangfastics 25g - 4.5 syns.
Haribo star mix mini bags - 3.5 syns per bag.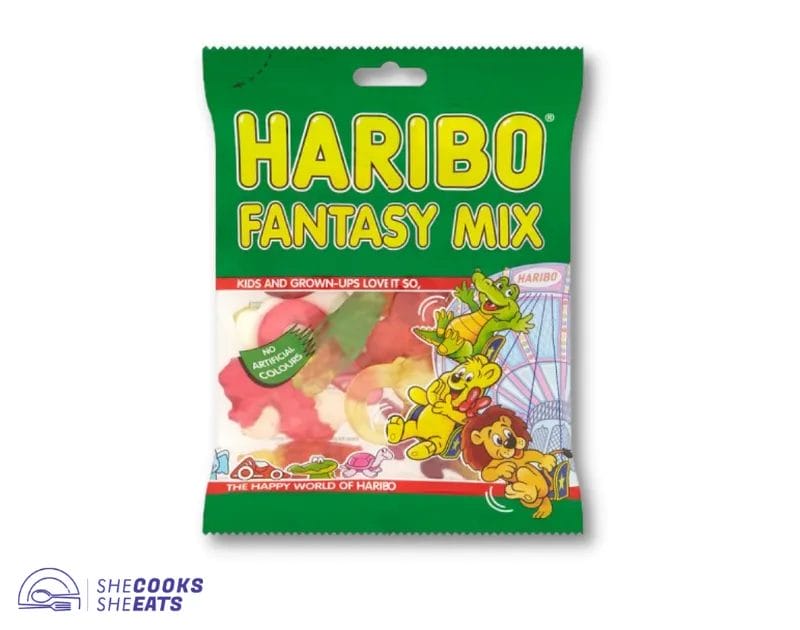 Our SW Friendly Haribo Style Sweets
Making your own low syn sweet gummies is much easier than you probably think and fix a sweet craving without costing you too many syns.
We've listed the simple recipe and its directions down below.
Ingredients
Two sachets of sugar-free jelly.
Two sachets of gelatine.
One vanilla muller yoghurt.
Method
Mix one sachet of your gelatine and jelly then pour in 140ml of boiling water until both of the powders are dissolved.
Pour the mixture into your moulds halfway and allow them to set in the fridge for around 15 minutes.
Repeat the mixture above but this time add in your vanilla yoghurt too and top the rest of the set jelly then allow it all to set again.
Last Words
Overall, Haribo giant strawbs are very low in syns and make the perfect sweet treat to have during the day without affecting your weight loss, we would suggest making sure you keep count of how many you're having to help you stay on track, however.
For people who want to get creative in the kitchen why not try making some low syn gummies with our recipes above.