Are Smarties Okay To Eat On Slimming World? Are They High In Syns?
One of the best parts about the plan on slimming world is that you can eat chocolates and sweets like smarties without any guilt, as long as they fit into your daily syn allowance.
Smarties in particular have 4.5 syns for 16 sweets, making them a great low syn sweet treat for when your craving some chocolate, the whole tube however can cost you 9 syns, so make sure to consume in moderation.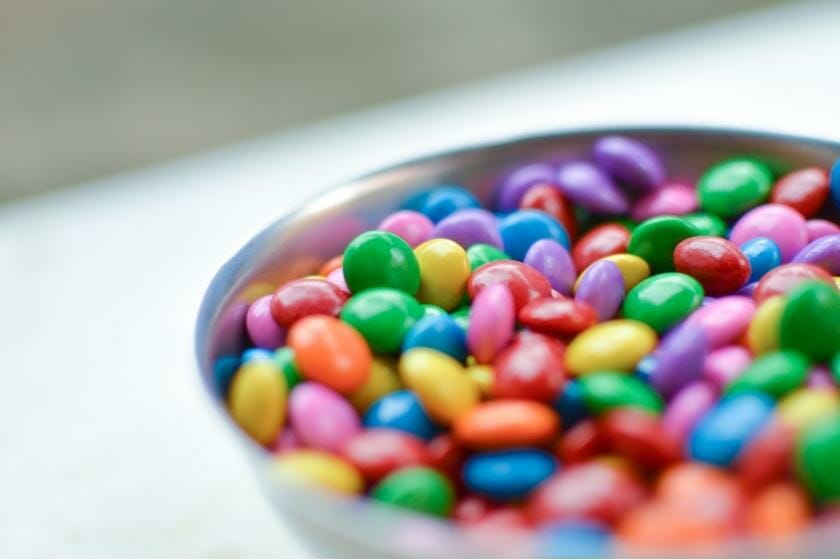 We've composed a short guide below covering why smarties are low in syns, some syn values of smarties and a few low syn alternatives from other brands if you are looking for a change.
How Many Syns In A Tube Of Smarties?
At 4.5 syns for 16 sweets you can have a large handful of smarties or around half a 32g tube for a decent amount of syns, making it an excellent low syn chocolate choice, the whole tube of smarties would cost you 9 syns in total.
Smarties remain low in syns due to their small portion size, but they can be easy to overeat out of the tube so we recommend weighing them out to stay on track with your syns. We would also consume smarties mindfully since these sweets are very high in sugar having 12g for 16 sweets.
Smarties Syn Values
Smarties have a wide range of chocolates on offer, we've listed some general syn values below to give you all the knowledge you need to know.
McDonald's Smarties McFlurry - 7 syns.
Smarties Milk Chocolate Tube 38g - 4.5 syns.
Smarties Vanilla Ice Cream Cones 6 x 70ml - 5.5 syns.
Smarties Buttons Orange Chocolate Sharing Bag 85g - 4 syns.
Smarties Buttons Milk Chocolate Sharing Bag 90g - 4 syns.
Smarties Buttons White Chocolate Sharing Bag 90g - 4 syns.
Smarties Vanilla Flavour Yogurt 120g - 6.5 syns for 100g.
Smarties Limited Edition Orange Chocolate Sweets Hexatube 38g - 4.5 syns for 16.
Smarties Orange Milk Chocolate Mini Eggs Sharing Bag 80g - 4.5 syns.
Smarties Milk Chocolate Mini Eggs Pouch 80g - 4.5 syns.
Smarties Milk Chocolate Medium Easter Egg 119g - 4.5 syns a serving.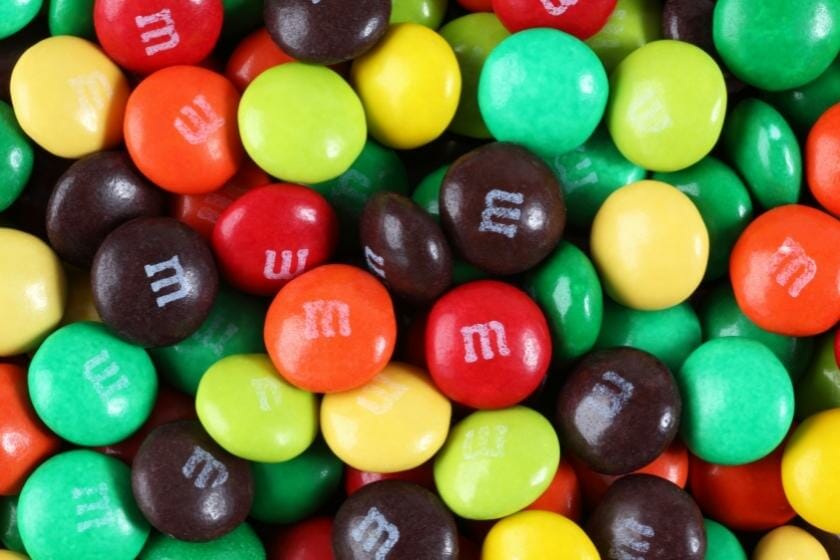 Low Syn Alternatives To Smarties
If you find smarties to be a little too high in syns or you are looking for a low syn alternative, we've got you covered with some low syn chocolate alternatives below.
M&Ms Choco 250g - 6 syns.
M&Ms Peanut 250g - 6.5 syns.
Skittles Fruits Sweets Bag 18g - 3.5 syns.
Skittles Crazy Sours Sweets Pouch Bag 152g - 7.5 syns.
Maltesers Chocolate Fun Size Bags Multipack 195g - 5 syns.
Cadbury Dairy Milk Buttons Bag 40G - 5.5 syns.
Munchies Tube 52G - 6.5 syns for half.
Galaxy Minstrels Chocolate Pouch Bag 125g - 10 syns a serving.
Maoam Pinballs Stick Pack 32G - 5 syns a serving.
Last Words
Overall, Smarties are a good choice of low syn chocolate, allowing you to have up to 16 before using 4.5 syns.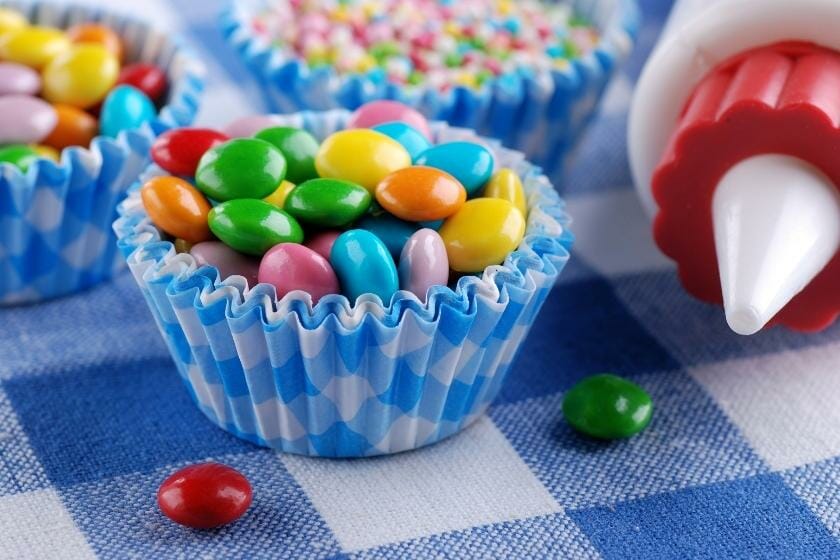 We do suggest weighing out your portion of smarties rather than eating from the tube so you can keep within your portion size and avoid eating them excessively since they are high in sugar.