Are Protein Shakes High In Syns? - Our Guide!
If you are looking to lose weight but want to maintain muscle, you might be interested in protein shakes while using the slimming world diet, but how many syns do they have?
Protein shakes do not have set syns, since they vary according to brand and flavour, but on average you can expect them to cost you around 5 syns, which is 100 calories for one scoop.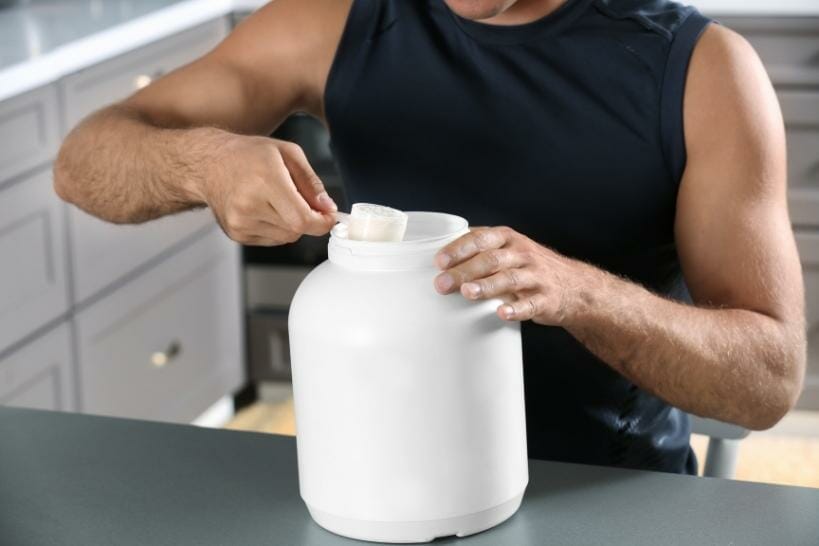 We've put together an article below which will explain whether or not protein shakes are good for you in slimming world, some syn values from varying brands as well as some tips to naturally get protein into your diet on the plan.
Are Protein Shakes Good For You On Slimming World?
Most protein shakes have about 5 syns a serving, which is often around 25g of protein, you should also factor in if you will be mixing your shake with milk and whether or not you will syn that milk or use it as your healthy extra A.
Protein shakes are excellent tools for maintaining or building muscle while you shed fat if you struggle to get your protein in through your diet, but you should always be aware that some protein shakes can contain sweeteners rather than sugars which should not be consumed in excess.
You should also watch out for shakes that do have sugars and extra add-in flavourings, some could even be up to 10 syns a scoop!
Syn Values Of Protein Shakes
Protein shakes vary in syns according to the type of powder that you buy, we've listed some varying syn values down below to help keep you on track.
Powders
Optimum Nutrition Gold Standard Whey Protein Strawberry Powder Shake Mix - 5.5 syns.
Myprotein Impact Whey Protein Shake Cookies & Cream Flavour 1kg - 5 syns.
Myprotein Impact Whey Powder Banana Protein Shake Mix 1kg - 5 syns.
PhD Diet Whey Protein Shake Powder Banana Flavour 1kg - 4.5 syns.
USN Whey Protein Chocolate Shake Mix 2.28kg - 6.5 syns.
USN Diet Fuel Ultra Lean Strawberry Protein Shake Mix 2kg - 5 syns.
Myvegan Clear Vegan Protein Shake Powder Strawberry Flavour 320g - 3 syns.
Bulk Powders Whey Protein Shake Strawberry 2.5kg - 6 syns.
Protein World Slender Blend Meal Replacement Shake Choc Caramel Brownie Flavour 1.8kg - 7.5 syns.
PhD Diet Whey High Protein Lean Muscle Shake Powder Birthday Cake Flavour 1kg - 4.5 syns.
Bulk Powders Pure Series Whey Protein Powder Vanilla Flavour 1kg - 6 syns.
Bulk Powders Vegan Series Protein Powder Chocolate Peanut Flavour 500g - 7 syns.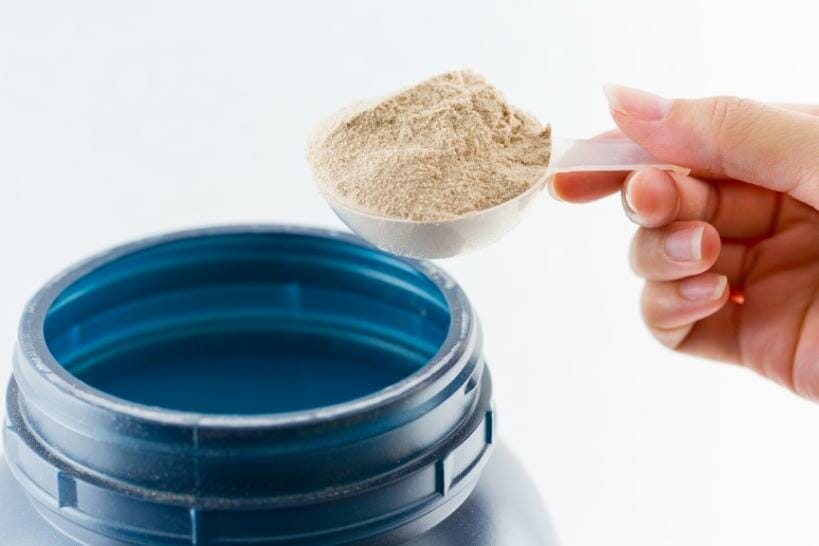 Pre-Made Shakes
For Goodness Shakes Chocolate Flavour Shake Protein 475ml - 2 syns for 100ml.
For Goodness Shakes Salted Caramel Flavour Protein Shake 475ml - 2 syns for 100ml.
For Goodness Shakes Plant Protein Shakes Strawberry Flavour 330ml - 1.5 syns for 100ml.
Ufit High Protein Milkshake Drink Strawberry 330Ml - 8 syns.
Huel Ready To Drink Chocolate 500Ml - 10 syns for half.
Ufit Chocolate Orange Protein Milkshake 330Ml - 8 syns.
Mighty Shake Banana & Oat 330Ml - 3 syns.
Barebells Protein Milkshake Chocolate Flavour 330ml - 9 syns for the bottle.
Up & Go Energize Breakfast Shake Chocolate 400ml - 11 syns.
Tips For Naturally Getting Protein On Slimming World
If you are not keen on protein shakes or you don't want to spend your syns on them, there are plenty of other low syn alternatives for naturally getting protein in your diet.
We've listed some tips below.
Snack on eggs - Having a couple of boiled eggs in the fridge for when you get hungry is a great high protein snack and syn free!
Top food with nuts - A sprinkle of nuts on your salad, yoghurt or porridge can make foods higher in protein and more filling.
Eat your protein first - When eating your meals try to start with your protein first then move on to eating other foods, this helps you get protein into your diet.
Choose lean meat - Naturally, on the slimming world plan, lean meat is favoured, but it is often higher in protein too without the added calories and fat, some examples are chicken.
Have Greek yoghurt - Fat free Greek yoghurt is syn free on the SW plan and can make a high protein snack or breakfast topped with fruits.
Keep canned fish - Canned fish such as tuna and salmon are excellent for travelling with and making quick high protein lunches, plus in spring water they are syn free.
Have cottage cheese - Fat free natural cottage cheese is syn free on slimming world and a great way to get protein into your diet without spending syns, have on crackers or simply by the spoon!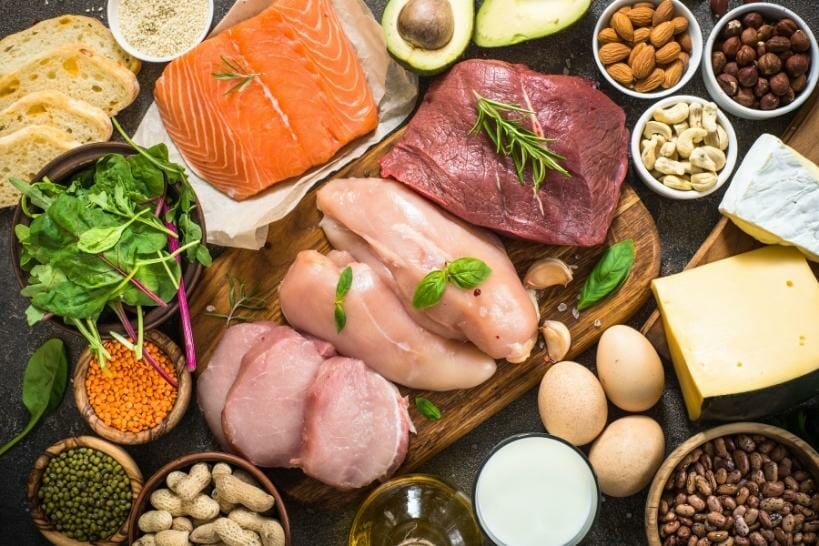 Last Words
Overall, protein shakes have around 5 syns a scoop on slimming world, but this varies according to the powder, serving size or if you're buying pre-made shakes from the supermarket. Adding a protein shake to your diet is a great way to keep muscle when losing weight but we always suggest checking ingredients due to high calorie and sugar contents hidden inside.