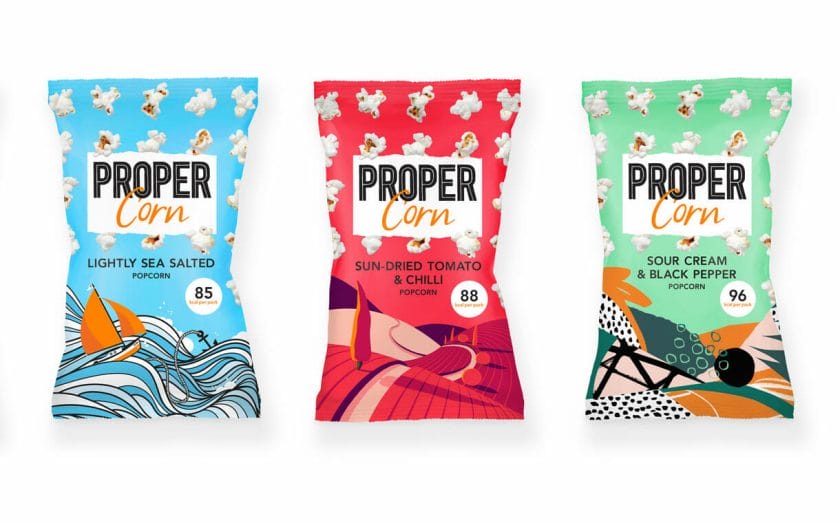 Is Propercorn Popcorn High In Syns?
If you are looking for some afternoon snacks to have when you are feeling peckish you might have considered propercorn popcorn, but how many syns does this brand of popcorn have in?
Propercorn popcorn has 2 syns per pack for their lightly salted flavour but this differs according to the flavour that you choose, they are an excellent low syn snack to have on the slimming world plan.
Down below in our guide, we will take you through why propercorn is so low in syns, some syn values of all the propercorn flavours and a few low syn alternatives from other brands.
Why Is Propercorn Popcorn Low In Syns?
At just two syns a pack, propercorn popcorn is very low in syns, this is due to their plain flavouring and the fact the majority of popcorn is just air which keeps it low in calories.
You could have up to 7 packets of these small popcorns before using your daily syn allowance for the day, making them a great choice for when you are feeling peckish.
Syn Values Of Propercorn Popcorns
As we mentioned above, propercorn comes in a variety of flavours not just lightly salted, these also have to vary syns.
We've listed all of their values down below.
Propercorn Sweet & Salty Popcorn 6X14g - 3 syns per pack.
Propercorn Lightly Sea Salt Popcorn 6X10g - 2 syns.
Propercorn Caramelised Biscuit Popcorn 90G - 7 syns.
Proper Corn Salted Caramel Popcorn 90G - 5 syns.
Propercorn Sweet Microwave Popcorn 3X70g - 5 syns.
Low Syn Propercorn Alternatives
If you are bored of propercorn and you are looking for some other low syn popcorn alternatives we've got you covered with our alternatives below.
Sainsbury's Simply Salty Butterfly Popcorn 90g - 4.5 syns.
Sainsbury's Sweet & Salty Butterfly Popcorn 110g - 4.5 syns.
Metcalfe's Sweet & Salt Popcorn Multipack 6x17g - 4 syns.
Butterkist Popcorn Toffee 170g - 6.5 syns.
Sainsbury's Simply Sweet Butterfly Popcorn 110g - 4.5 syns.
Butterkist Popcorn Sweet & Salted 100g - 8 syns.
Butterkist Popcorn, Sweet Cinema Style 6x12g - 3 syns.
Butterkist Crunchy Orange Chocolate Flavour Toffee Popcorn 155g - 6.5 syns.
Tesco Salted Popcorn 85G - 5.5 syns.
Tesco Sweet & Salted Popcorn 110G - 6.5 syns.
Tesco Sweet Popcorn 110G - 6.5 syns.
Regal Cinema Style Sweet Popcorn 250G - 2 syns a serving.
Final Words
Overall, propercorn popcorn has 2 syns for their lightly salted version making them a great low syn snack to have, we would suggest sticking to plain flavoured popcorns if you want to save syns since the more flavours and add-ins the higher in syns these popcorns become.