Lo-Dough Brownies: Slimming World-Friendly Treat with Only 3 Syns Per Slice
If you fancy something sweet but don't want to spend a lot of syns, you might be craving a brownie, but what about Lo Dough brownies, are they slimming world friendly? Can you have them on the slimming world plan?
Lo dough brownies typically have 3 syns per brownie, making them a great low-syn sweet treat to have on the plan, allowing you to have up to five before using all of your 15 syn daily allowance.
We've discussed in further detail below why Lo dough brownies are so low in syns, some low syn alternatives and how to make your SW brownies at home for emergency sweet treats!
Why Are Lo Dough Brownies So Low In Syns?
At 3 syns per brownie, Lo dough brownies are very low in syns, allowing you to have up to five as part of the plan without affecting your weight loss.
These brownies get their low syn value thanks to their reduced fat cocoa and sweetener they use in the recipe instead of pure sugar which usually is what makes the average brownie so high in syns.
Low Syn Alternatives To Lo Dough Brownies
If you don't like the taste of Lo dough brownies and you are looking for a similar low syn alternative we've got some great options for you to check out below starting as low as 2 syns.
Aldi Harvest Morn Fibre Now 5 Chocolate Cake Fudge Brownies 120g - 4 syns.
Fibre One 90 Calorie Chocolate Fudge Brownies 5 x 24g - 4 syns.
Tesco 20 Chocolate Brownie Bites - 2 syns.
Lidl Crownfield Fibre Yum Chocolate Fudge Brownies 120g - 4.5 syns.
Grenade Carb Killa Fudge Brownie High Protein Bar 60g - 10.5 syns.
Fibre One Limited Edition 90 Calorie Choc Mint Brownies 5 x 24g (120g) - 4 syns.
Asda Chocolate Brownie Fibre Bars 5 x 24g (120g) - 4.5 syns.
Lidl High Protein Bar Chocolate Brownie Flavour 45g - 9 syns.
FULFIL Chocolate Brownie Flavour Vitamin & Protein Bar 40g - 7 syns.
MyProtein Chocolate Protein Brownie 75g - 14.5 syns.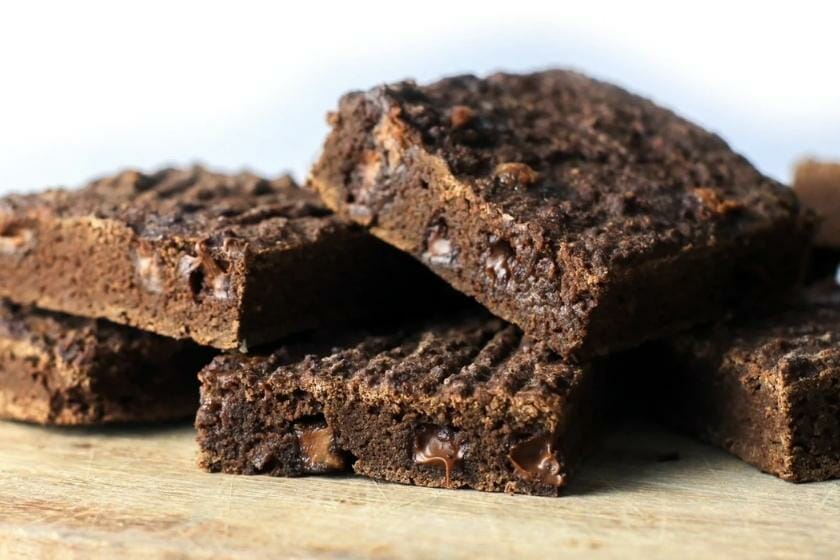 How To Make Your Own SW Brownies
If you find supermarket brownies to be too high in syns you can always make your own healthy brownies at home which have 5 syns per brownie.
Ingredients
Two sweet potatoes.
100g of porridge oats.
One egg.
12 dates.
Two spoons of low-fat butter.
Six spoons of cocoa powder.
14 raspberries.
Three spoons of sweetener.
Spoon of icing sugar.
Method
Start by heating an oven to gas mark 4, line a square tin and steam the potatoes for around 12 minutes and allow to cool.
Blend the oats in a processor then add in your dates, eggs sweet potatoes, low fat butter and cocoa powder.
Add a pinch of salt and combine then pour into your prepared tin and flatten with a spoon and bake for 35 minutes.
Cut into 16 squares dust and serve.
Final Words
Overall, Lo dough brownies are low in syns, having just 3 syns per brownie, allowing you to have up to five on the SW plan before using all your 15 syn daily allowance. These brownies are low in syns thanks to them being made with sweetener.
To save syns and avoid consuming too much sugar we suggest making your own brownies at home with sweet potato and sweetener making them much healthier.