Is Branston Pickle High In Syns? - Our Guide
Whether you have your Branston Pickle on crackers or as a sandwich filler, you have to count these pickles as syns if you want to be following the Slimming World plan correctly.
Branston pickle whether the small version, spicy version or original is all 1 syn for 1 level tablespoon on the plan, which means you get your pickle craving inside your allowance with ease.
In our guide below we have gone other how many syns pickles have on the slimming world plan, some other syn friendly sandwich fillers and a recipe for Branston pickle which is slimming world friendly.
Are Pickles Syn Free On Slimming World?
First off, nearly all pickles are indeed syn free on the slimming world plan, this is because they are simply stored in vinegar, no oil and don't require any preparation either.
Some syn free pickles to mention are -
Pickled eggs.
Pickled onions.
Gherkins.
Jalapenos.
Branston pickle.
Low Syn Sandwich Fillers
Branston pickle makes a great sandwich filler and doesn't cost you too many syns either at 1 syn per tablespoon, but there are also some other low syn alternatives to fill your sandwiches with, we've listed a few below.
Branston Tomato & Red Pepper Relish - 1 syn per tablespoon.
Aldi Bramwells Hot Dog Pickle Relish (1 level tbsp) – 1/2 syn.
Aldi Bramwells Real Mayonnaise (1 level tbsp) – 2 syns.
Heinz ploughman pickles - 1 syn per tablespoon.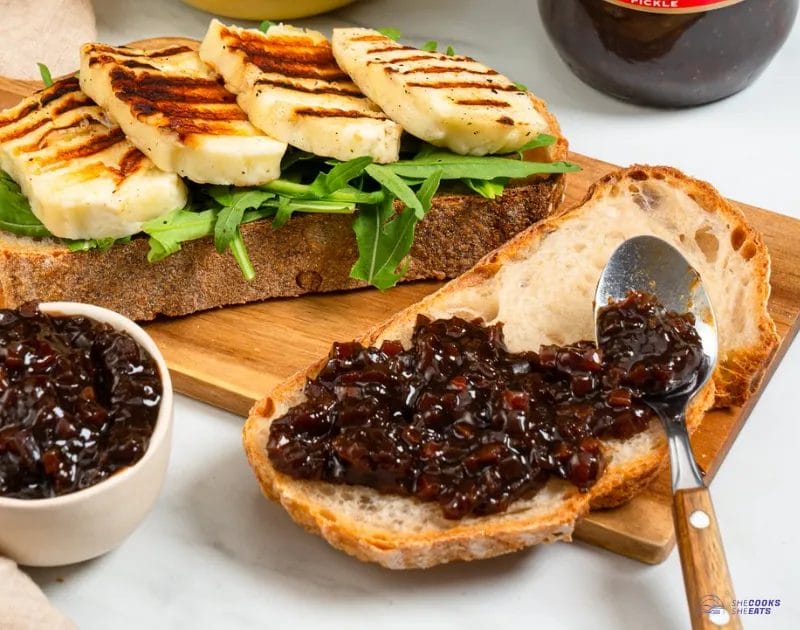 Branston Pickle Chicken - Slimming World Recipe
If you've got some syn free Branston pickle lying around, why not use it with some chicken in an SW friendly recipe?
We've listed the details below.
Ingredients
2 Chicken breasts.
4 tbsp of Branston pickle.
Harissa powder.
Paprika powder.
One red onion.
One pepper.
Low-cal spray.
Potatoes.
Method
Step one - Preheat the oven to 180 degrees and start by coating both sides of the chicken breast with your Branston pickle, then sprinkle the harissa powder on top.
Step two - After coating the chicken, season with your black pepper and paprika too then marinate for at least half an hour in the fridge.
Step three - Chop up your potatoes into chips then take a baking tray and spray it with your low-calorie cooking spray, put the chips on top, season and place in the oven to bake.
Step four - Cut your onion and pepper into chunks then place on another baking tray, place your breast on top and cook for at least half an hour.
Step five - Once cooked through place on your plate with some chips.
Frequently Asked Questions About Branston Pickle & Slimming World Syns
What is Branston pickle made of?
This pickle is made of diced vegetables such as; carrots, onions and cauliflower pickled in a sauce made from vinegar, tomato, apple and spices, they use sugar in the UK pickle.
What's the difference between small chunks and big chunk Branston pickles?
Not much apart from the size of the pickles! They still have the same syn values except the smaller chunk version tends to be better for filling sandwiches with.
How many syns am I allowed per day?
For most people, you are allowed 15 syns per day, but you do not have to use them all, the amount of syns you get can vary according to your gender and weight, for example, if you weigh more you get a higher amount of syns and if you are a male you also get a higher allowance.
Last Words
Overall, Branston pickle comes in at around 1 syn per tablespoon and can be happily enjoyed on the slimming world diet within moderation, whether you eat it with cheese, in a recipe like our one above or as a sandwich filler for lunchtime.
Most pickles are syn free on the SW plan and make great low-calorie snacks when you are feeling peckish.