Can I Eat Boil In The Bag Rice On Slimming World?
If you are looking for an easy quick meal or you want to meal prep some plain rice for your weekly lunch you might be wondering if the boil in bag packs of rice are synned or syn free?
Boil in bag rice is indeed still syn free on the slimming world diet as long as it does not contain any flavourings or extra added oil. Some microwave packs of rice however even plain do have syns.
We've composed a guide below that will cover more about rice on the slimming world diet and some meal ideas to use your boil in the bag rice with for some slimming world friendly cooking inspiration.
Is Rice Syn Free On Slimming World?
Just like pasta and lean meats, fruits and veggies, rice is also syn free on the slimming world diet, this means you can eat white basmati rice as much as you need without counting it as a syn as long as your plate is filled with 1/3 of speed foods.
However, not all rice is syn free on this diet, you have to make sure that the rice is not flavoured and also ensure that it doesn't contain extra oil to keep rice separate, you will find this a lot in packet microwaveable rice bags, but not plan boil in the bag rice.
Slimming World Rice Recipe Ideas For Easy Dinner
Now we know plain rice and boil in the bag rice is syn free, this gives you a great base for making filling slimming world friendly recipes.
We have listed three of our favourite rice-based slimming world meal ideas below which are great for a quicker dinner or to meal prep for lunches during the week ahead.
Slimming World Dirty Rice
With hot pepper sauce and cajun spices, this dirty rice by slimming world itself is super easy to make at home and is syn free, the whole recipe serves 4 and takes around 40 minutes to prepare.
We've put the recipe details below.
Ingredients
Low cal cooking spray.
One onion.
Four peppers.
Two cans of black-eyed beans.
600ml veg stock.
2 tsp of hot pepper sauce.
Two pieces of garlic.
250g of long grain rice.
Method
Step one - First of all fry your onion with your low-calorie cooking spray until it becomes soft then add in your peppers and garlic.
Step two - Stir in the beans, add your veg stock and rice then let the pan simmer covered for around 15 minutes in total.
Step three - Add the hot pepper sauce the mix together and serve hot or pack away for meal prepped lunches.
Egg Fried Rice
Egg fried rice is favourite for many of us, but the take-away version is typically packed full of calories and high in syns, so why not try this syn free version below to beat the cravings?
Ingredients
350g of boil in bag rice (long grain) pre-cooked.
Three tablespoons of light soy sauce.
200g of frozen peas.
2 eggs.
Fresh bean sprouts.
5 spring onions.
Method
Step one - Spray your wok with some low-calorie cooking spray and wait until the wok begins to steam then add your rice.
Step two - Throw in the peas and stir fry for them around 5 minutes then add your two beaten eggs.
Step three - Now pour in your soy sauce, bean sprouts and spring onions, allow them to cook for around 2 minutes and wait for the eggs to set.
Step four - Serve in four bowls and sprinkle with some spring onions.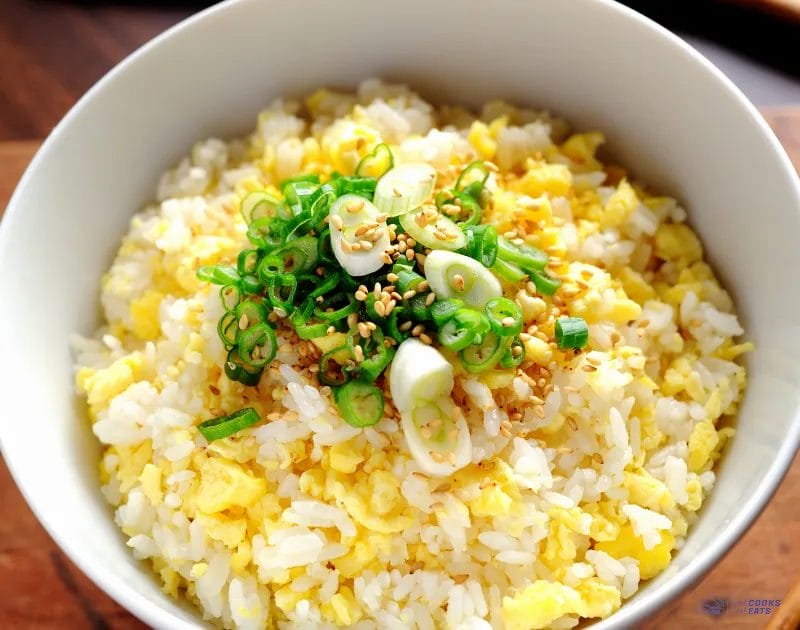 Final Words
Overall, boil in the bag rice is syn free and can be a great choice for filling easy meals that are slimming world friendly. Always make sure the rice you buy has no added oil to keep it separate and that it is not flavoured otherwise they may count as syns.
If you are looking to work out Slimming World Syn Values check this out.