How Many Syns In Horlicks & Horlicks Light? - Our SW Syn Guide!
If you like to end your day with a hot drink or maybe the days are getting colder and you are looking to stock up on some hot drinks, you might be wondering how many syns options like Horlicks and Horlicks light have on the slimming world plan.
Horlicks has around 4.5 syns for a 25g serving making it a high syn drink choice which should be consumed in moderation, Horlicks light, on the other hand, has 6 syns for a 32g serving making it similar in syns.
We've discussed in further detail down below why Horlicks is so high in syns, some syn values of this hot drink and low syn alternatives to help warm you up!
Why Is Horlicks So High In Syns?
At around 4-6 syns a serving, both Horlicks original and Horlicks light are quite high in syns, allowing you to have up to around three servings of this hot drink (excluding the milk) before using all of your 15 syn daily allowance on the plan.
Horlicks gets its high syn value from the malted wheat in the drink and sugar having nearly up to 19g of sugar in one serving. When paired with 200ml of semi-skimmed milk you are looking at using 9 syns for just one serving of this drink on the plan.
Horlicks Syn Values
Horlicks has a wide range of drinks with varying syns, to help you stay on track with your syns we've listed some of the popular drinks from their range down below.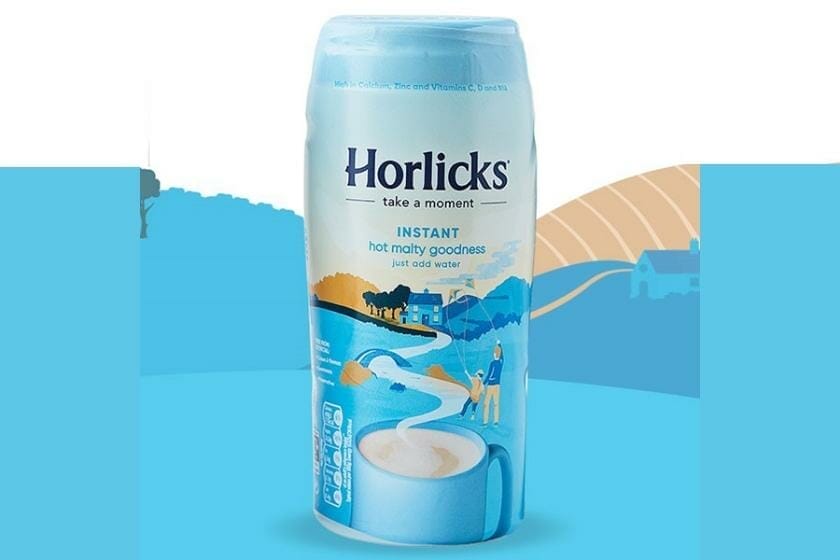 Horlicks Instant 500g - 6 syns.
Horlicks Original 500g - 4.5 syns.
Horlicks Chocolate 500g - 6 syns for 32g.
Horlicks Vegan 400g - 4 syns.
Horlicks The Original Malted Milk Drink Light 500g - 6 syns for 32g.
Horlicks Original Pods 16 x 16g (256g) - 6 syns.
Horlicks Chocolate Pods 16 x 16g (256g) - 6 syns.
Low Syn Alternatives To Horlicks
If you find Horlicks to be too high in syns and you are looking for a similar malted or chocolate drink alternative for your evenings, we've got some excellent low-syn alternatives for you to check out below.
Green & Black's Organic Hot Chocolate 300g - 9.5 syns.
Cadbury Drinking Chocolate 500g - 8.5 syns.
Cadbury Hot Chocolate Instant Jar 400g - 6 syns.
Ovaltine Original Light 300g - 5 syns.
Ovaltine Original 300g - 10 syns.
Sainsbury's Low-Calorie Instant Fairtrade Hot Chocolate 250g - 2 syns.
Galaxy Instant Hot Chocolate Jar 370g - 5 syns.
Hubbard's Foodstore Instant Hot Chocolate Drink 400g - 5.5 syns.
Ovaltine Chocolate Light 300g - 4 syns.
Clipper Fairtrade Instant Hot Chocolate 350g - 5 syns.
Aero Instant Hot Chocolate Powder Jar 288g - 5 syns.
Maltesers Malty Hot Chocolate 350g - 5 syns.
Final Words
To conclude, Horlicks is quite a high-syn drink, having between 4-6 syns a serving depending on the serving size and type of drink you choose. Once mixed with milk you can expect the malted drinks to be even higher in syns due to the sugar, having around 9 syns a serving.
In order to reduce syns, we suggest opting for the smaller serving size of 25g and using the milk as your healthy extra A in this drink or picking a hot drink from our low syn alternatives which start as low as 2 syns.