Going vegan is becoming a trending choice amongst most people in the western world. In many parts of the world, being vegan is absolutely the only way of life people know.
The benefits of vegan are far and wide, and in this recipe today we will be making a very tasty, vegan-friendly meal, on a budget!
Here I am using a Tefal Turbo Cuisine Electric Pressure Cooker & Air Fryer (purchased from Very).
For this recipe, I will be using the "stew" function on this cooker, however, you can easily make this same recipe using a regular pressure cooker, or even a slow cooker (may need tweaking and experimenting depending on your cooker of choice).
Ingredients;
2 cups toor dahl (split pigeon peas)
1/2 cup chana dahl (split chickpea lentils)
1/2 cup masoor dahl (Orange lentils & Pink lentils)
1/2 cup arud dahl (Black lentil)
1 tsp cumin seeds
1" stick of cinnamon
3 clove buds
1 green chili (about an inch long) grated/chopped
5 cloves of garlic
1" stem of ginger, peeled and grated/chopped finely
1 bay leaf
3-4 neem leaves
2 cardamonn pods
1 large onion - finely chopped
1 cups (250ml) of chopped tomato / passata - blended to a paste (to avoid chunky tomatos in the dahl)
2 tablespoons of olive oil
2.5 tsp salt
1.5 tsp turmeric
1 tsp chili powder
1tsp coriander powder
1/5 tsp garam masala
Half a lemon (optional)
Chopped coriander (optional)
The Cooking Method
Wash the dahls 3-4 times to remove starch and then leave them to soak while we get on with the rest.
Heat the olive oil in the pan and then add cumin seeds when hot
When the cumin seeds come to a sizzle, add in the remaining dry spices
Then add in the garlic and green chili - saute until the garlic becomes slightly brown
Add in the onion and mix well
Once the onions become translucent - in around 4-6 minutes, then add in the ginger
Let the ginger cook for a 20-30 seconds and then add in the tomatos
Let the tomatoes cook for a 2-3 minutes and then add in the dry spices (salt, turmeric, chili, coriander and garam masala powder)
Give all of that a good mix and let the flavours get to know one another for a minute or two
Now rinse any water left in the dahl and add it into the pot - give it a good mix
Then add in 700ml of water (or veggie stock if you like but this gives the dahl a less authentic flavour) and stir it all one last time.
Now cover and cook. I left mine on the stew mode - you can leave it on high if using a slow cooker or a medium heat on a pressure cooker (adjust per your model). Leave it to cook for around 30 minutes.
When finished, it should have a thick "stewy" consistency and dahls should be soft to the touch/bite.
Squeeze some fresh lemon over it and top with fresh chopped coriander (optional)
Serve with some basmati rice or naan bread.
One more time for the money shot 🙂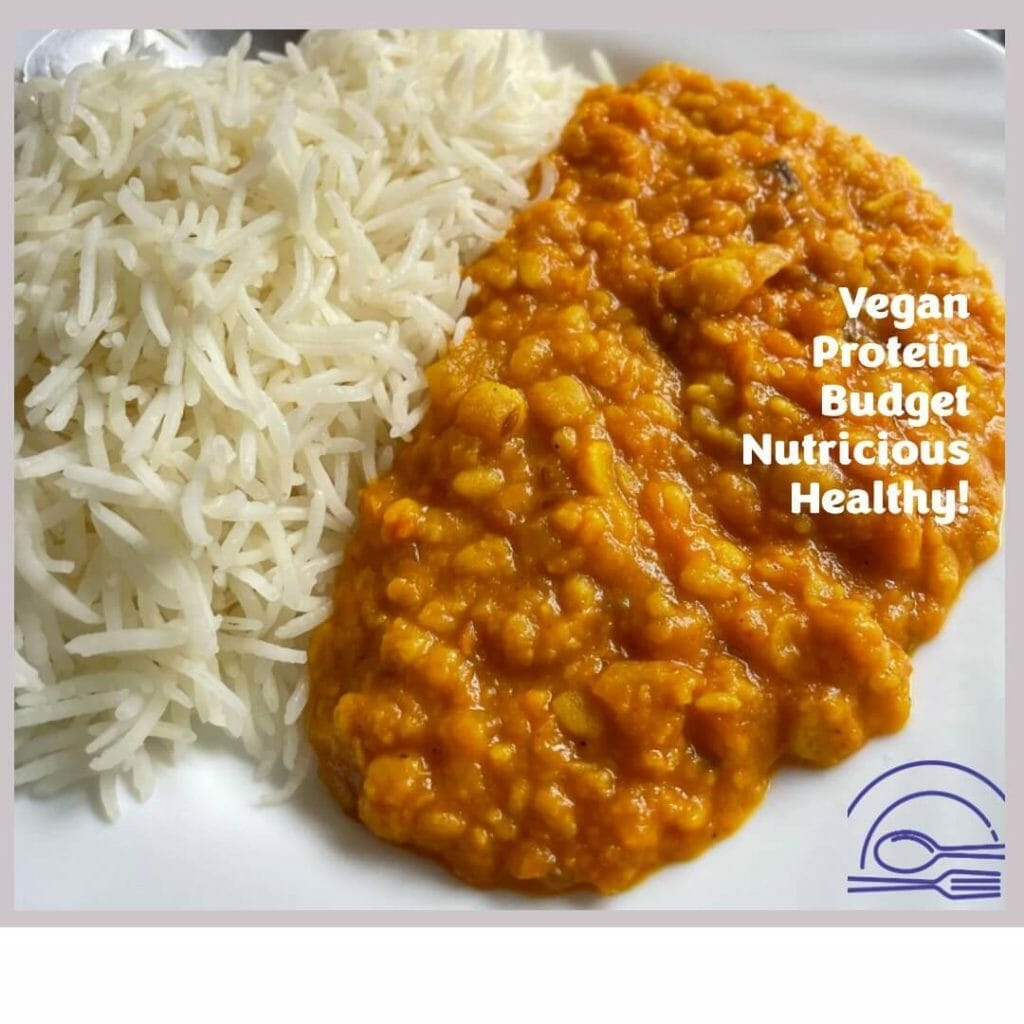 One thing's for sure, I will also be using the air fryer part of the cooker too! I love air fryers because you end up with the "crispiness" of the frying without any of the soggy grease and syns from deep frying.
Here are some air fryers for you to choose from over at Very.co.uk.
Let me know what you think of the recipe in the comments below!