Does Lemon Sole Have Syns On Slimming World?
Lemon sole is a great source of protein on the SW plan and makes an excellent weeknight dinner served with some speed food veg.
In the Aldi lightly dusted lemon sole with garlic and herb they will set you back 9.5 syns or you can get plain ones that are syn free.
To help you decide on which lemon sole to buy, other low syn fish options and be inspired with a syn free fish and chips recipe, we've put all the information in our short guide below.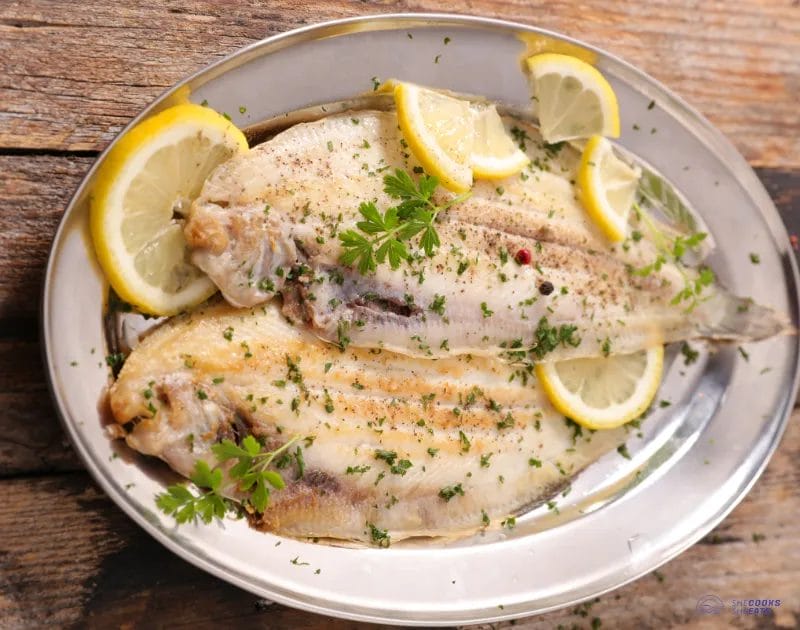 Is Lemon Sole Syn Free?
Lemon sole is indeed syn free, as is all fish on the slimming world diet as it is a lean source of protein. The syns start to come into play when you are buying lemon sole fish which is in a sauce, seasoned or breaded. This is where the Aldi light dusted lemon sole gets the syns from.
If you want to make sure your fish stays syn free then should make sure you get a plain type without any extras.
Low Syn Fish Alternatives
If you are finding the same old fish a little boring, then why not try some of these syn free/low syn alternatives below for a weeknight meal?
Low Syn Slimming World Fish & Chips
Fish and chips is a favourite for many of us, but the takeaway version is packed full of syns thanks to the oil and breading of the cod, luckily, however, you can make your own low syn slimming world fish and chips at home!
We've listed the details below.
Ingredients
3 stale slices of white bread from 400g loaf torn up.
800g of potatoes cut into chips.
Low-calorie cooking spray.
Sea salt and freshly ground black pepper.
4 Cod fillets.
2 eggs.
2 tbsp beer.
Parsley.
Mushy peas.
Lemon wedges.
Method
Step one - Preheat your oven to gas mark 7 then line two baking trays. At this point, you can give your bread a whizz in the blender too.
Step two - Boil your chips in salted water for around 5 minutes then return the pan, cover and allow them to cook in a single layer for around 20 minutes or until golden.
Step three - Season your cod with some salt and black pepper then dip the fish in your beaten eggs and beer, put them on your other baking sheet and bake for 20 minutes.
Step four - Sprinkle your parsley on top and serve with your chips and mushy peas with a slice of lemon.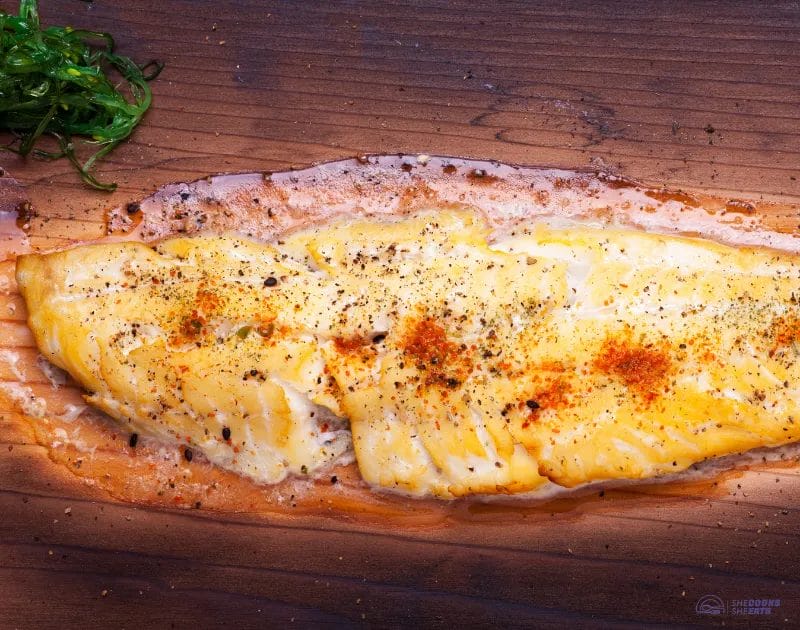 Last Words
Overall, the lemon sole is syn free on the slimming world plan but the lightly dusted lemon sole from Aldi has additions so comes in at around 9.5 syns. It's always best to go for plain fish if you want to avoid unnecessary syns and make your sauce, or try our low syn fish and chips recipe above!