How Many Syns In A Mini Kitkat?
If you are a lover of Kitkats, good news for you, you can happily eat them on the slimming world plan as long as your account for their syns so they cannot affect your weight loss.
Regular Kitkat's have 5 syns a bar, making them an ideal low syn chocolate bar choice, their Kitkat mini size versions only have 4 syns bar which is even lower in syns if you feel like something sweet.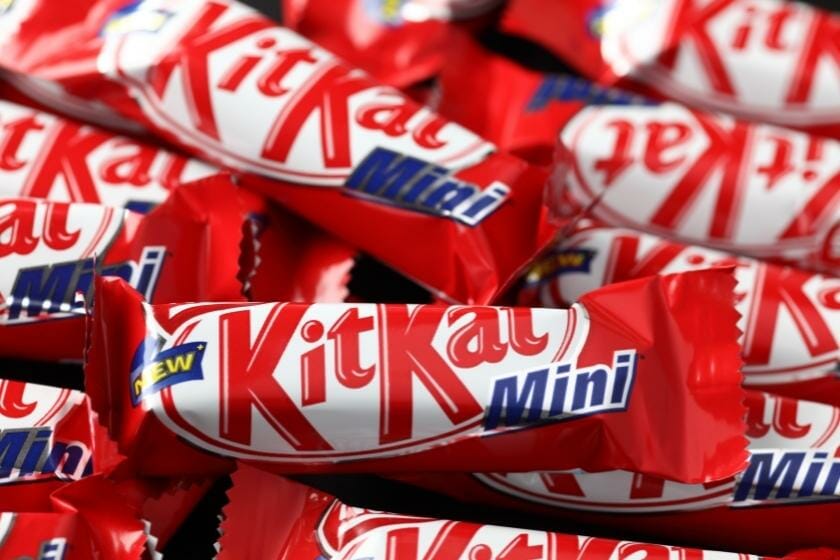 Down below, we will discuss in more detail how many Kitkat's you can eat on the SW plan, some syn values of the whole Kit Kat range as well as a few low syn alternative chocolate bars to stock up on when you get sweet tooth craving.
How Many Kitkat's & Mini Kit Kat's Can I Have On Slimming World?
At just 5 syns for a regular Kitkat and 4 syns for a mini Kitkat, you could have up to around 3 Kitkat's before using your whole daily 15 syn allowances.
Kitkat's remain low in syns thanks to their small portion size, most of their chocolate is wafer too, so keeps the chocolate light and low in calories.
We would watch out for Kitkat chunky chocolates however, these bars are larger and often have peanut flavourings or other fillings, for example, a chunky Kitkat peanut butter bar has 11 syns compared to 5 syns for a normal Kitkat.
Kitkat Syn Values
Kitkat's syns vary according to the size and type you buy, we've listed all of their syn values down below to help you stay on track.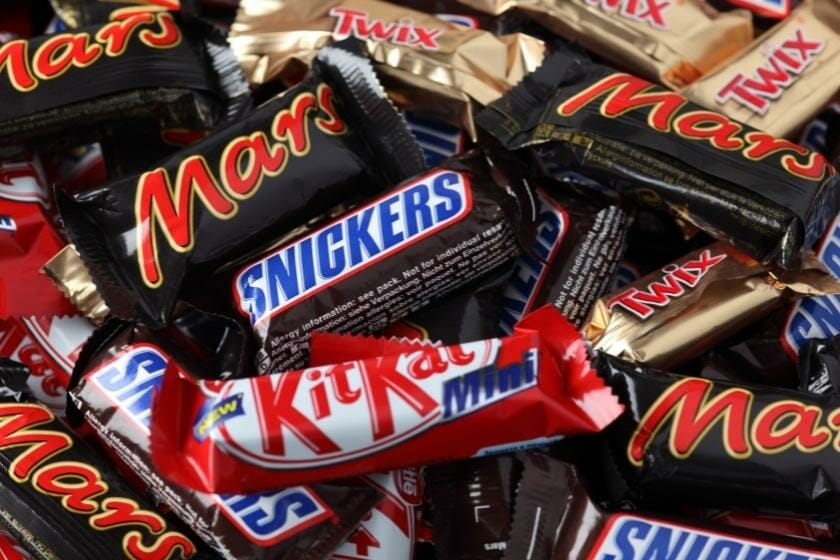 Nestle Kit Kat Chunky White Chocolate Bars 4 X 40G - 11 syns per bar.
Kit Kat 2 Finger Dark Chocolate Biscuits 9 Pack 186.3G - 5 syns.
Kit Kat 2 Finger Orange Chocolate Biscuit 9 Pack 186.3G - 5 syns.
Kit Kat Chunky Mint – 10 syns 40g.
Kit Kat Chunky Cookie Dough Bar - 11 syns 42g.
Kit Kat 2 Finger Dark Mint Biscuits 9 Pack 186.3G - 5 syns.
Kit Kat 2 Fingers Wafer Milk Chocolate Honeycomb 9X20.7G - 5 syns.
Kit Kat Chunky Salted Caramel Popcorn 4X34g - 9 syns.
Kit Kat Zebra Dark & White Chocolate 3 X 41.5G - 11 syns.
Kit Kat Bites - 1.5 syns for one piece.
Kit Kat Peanut Butter Bites - 1.5 syns for one piece.
Kit Kat Chunky Nestle Milk Chocolate - 10 syns 40g.
Kit Kat Chunky Orange – 8 syns 32g.
Kit Kat Chunky Peanut Butter – 11 syns 42g.
Low Syn Alternative Chocolate Bars To Kitkat's
If you find Kitkat's to be too high in syns there are plenty of other low syn chocolate wafer bars to have as a sweet snack without any guilt!
We've listed some alternatives below.
Ms Molly's 8 Chewy Caramel Wafer Biscuits 224G - 7 syns.
Tunnocks Milk Chocolate Caramel Wafer 240G - 7 syns.
Cadbury Timeout Wafer Biscuits 6 X 20.2G - 5.5 syns.
Blue Riband Original 8X18g - 4.5 syns.
Lidl Tower Gate 9 Chocolate Wafer Bars - 5 syns a bar.
Morrisons Free From Swirly Chocolate Wafer Bars 100g - 5 syns for a twin pack.
Nutella B-Ready Chocolate Wafers 15 X 22G - 6 syns.
Asda Free From 5 Wafer Snap Chocolate Bars 107g - 5.5 syns.
Belmont Milk Chocolate Wafer Bars 9 Pack - 5 syns.
Belmont Choco Break 8 Pack 172g - 6 syns.
Sainsbury's chocolate wafers 9x19.2g - 5 syns.
Final Words
To conclude, Kitkat's and Kitkat minis have between 5 and 4 syns, making them a great low syn chocolate bar to have in moderation. We would avoid eating Kitkat's higher syn bars such as their chunky bars which could consume up to 11 syns of your daily allowance.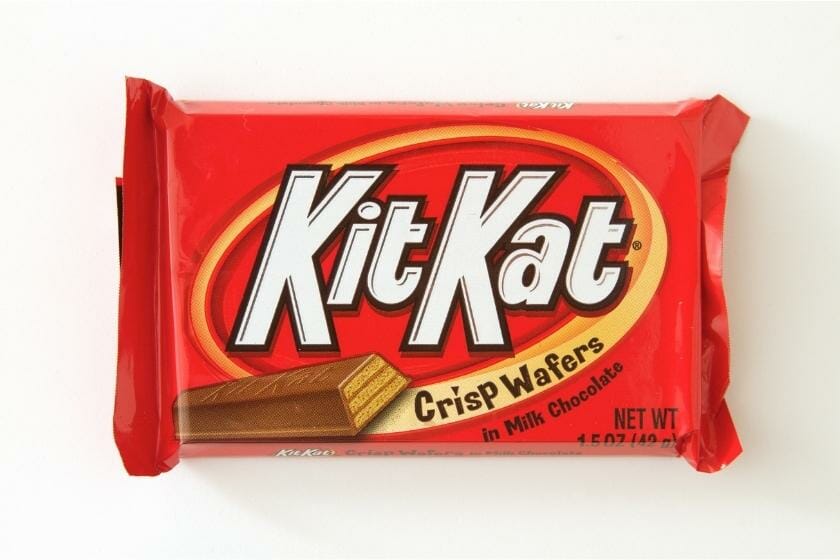 To save syns, we suggest opting for some of our lower syn chocolate bars or choosing the Kitkat minis which have 1 syn less than regular Kitkat's.